A comprehensive suite of property management services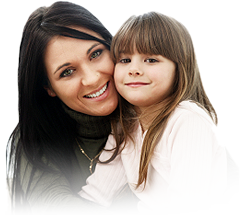 BRPA's extensive experience in the field of property management across Preston and the North West means that we understand the issues you will face as a property owner and landlord. Our service is designed to eliminate worry on your part, and to provide your tenants or buyers with an efficient management service.

Managing Accounts

Of course, the whole point of owing a rental property is to make a profit. BRPA will collect your service charge from leaseholders in a timely and efficient way. However, our Preston property management service doesn't stop there: we'll provide detailed reports that keep you informed as you plan ahead. Expenditure, budget and annual forecasting are all included, helping you to prepare for the future.

Health & Safety Inspections

The health of your property's tenants is an essential consideration and should never be taken for granted. BRPA's Preston-based property management service includes a comprehensive initial inspection by qualified personnel; regular and ongoing reviews, meanwhile, ensure that every area of your property's operation is taken care of to the highest standards.

Organising Insurance

In some cases insurance is a legal necessity, in others it's down to individual choice. We'll provide considered professional advice on which types of insurance are necessary and appropriate for your property. Our Preston property management specialists will also advise you on which type of policies are best, so you can safeguard your tenants, yourself, and your profit margins.
Property Maintanence

The long-term upkeep of a property is a key consideration. As your Preston property management agents, we'll provide the personnel who'll keep your property in peak condition, at a fraction of the cost of other agents. From ongoing improvement work to day-to-day repairs with 24-hour service and response, maintenance is an essential aspect of a happy, successful property community.

Legalities & Administration

The legalities of running a property can't ever be taken for granted, and as a responsible Preston property agency we keep a close eye on our (and your) legal obligations. We'll ensure that the necessary insurance is in place on your property, and that everything is just as it should be from an administrative point of view – by focusing on the details, we give you the peace of mind that you need.

Facilitating Meetings

Arranging regular meetings and forums, together with the corresponding secretarial duties, is all part of our Preston property management service. BRPA's service includes the formation of the Residents' Management Company, a way for the residents of your property to have their say and nurture a sense of community within the buildings. Communication is at the heart of everything we do.